The Competition & Launch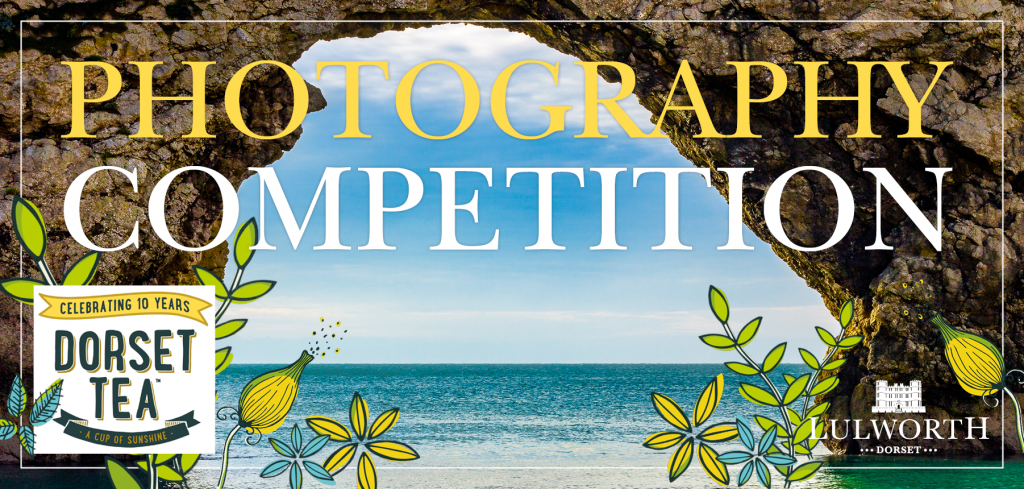 The competition has now drawn to a close – thank you for your entries. We've been in awe of your photos and amazed at the talent of you all! Keep a keen eye on your inbox as winner(s) will be notified by Friday 22nd March!
At the Gift Shop in Lulworth Cove here on the Lulworth Estate, we have been collaborating with Dorset Tea to help celebrate 10 years of award winning tea! We invited all amateur photographers to send us their best shot of Lulworth Cove and/or Durdle Door.
The winning two 'Hot Shots' will feature on the front and back of our very own Dorset Tea packaging!
To launch the NEW design we will be co-hosting a Dorset Tea Party on Saturday 13th April at the Dolls House Sweet Shop & Tea Garden in Lulworth Cove, with a complimentary mini afternoon tea* with free tea supplied by Dorset Tea!
Winners will receive a credit on the back of the packaging, plus a meal for two at your choice of either our newly refurbished Man O' War Bar & Restaurant at Durdle Door or at the Boat Shed Café located on the water's edge at Lulworth Cove. The winner will also receive a 'goody bag' of Lulworth's own Dorset Tea to enjoy your very own 'cup of Lulworth sunshine' at home or whilst out taking your next hot shot!
For competition T&Cs please see below.
Competition T&Cs:
All photographs entered will remain the copyright of the photographer, but Lulworth Estate and Dorset Tea reserves the right to use the images free of charge to publicise and promote Lulworth/Dorset Tea for any purpose, including on-line, print and on merchandise.
All images should be sent as high resolution JPEG, TIFF or PNG files.
You affirm that you are the person who took the photo and that you have full rights to the content of the photograph. You agree to hold Lulworth Estate and Dorset Tea harmless in case of any dispute over the identity of the photographer.
You affirm that any person(s) appearing in the photograph have given their permission to be included.
For the purpose of this competition, an amateur photographer is defined as someone who does not receive more than half their annual income from their photography.
Lulworth Estate and Dorset Tea reserve the right to artistically illustrate or edit the image as they see fit.
All entries must be digital, comply with the rules and regulations and be submitted by email to marketing@lulworth.com
Cash alternatives will not be given in place of the prize.
The home page of the Lulworth Estate website at www.lulworth.com will feature a selection of photographs entered in the competition.
*The mini afternoon tea will be on a 'first come first served' basis.
For more information call Claire Dutton, Marketing Officer, Lulworth Estate on 01929 400352.